Specialists in stone, tile and paver maintenance.
Call
Best Marble & Tile Care

today for stone, tile and paver maintenance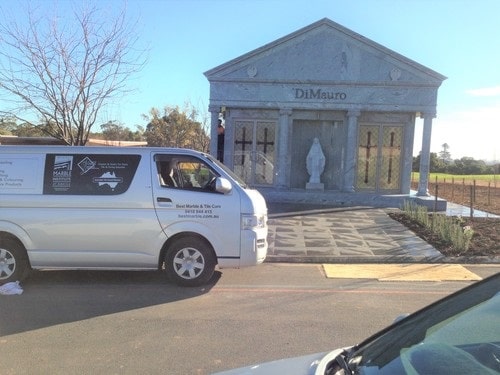 Specialists in Stone Care and Maintenance in South Australia
Best Marble & Tile Care are experts in caring for stone. We have had extensive training and experience and offer our services to both domestic and commercial clients in metropolitan and near Adelaide regions.
As a member of the Australian Tile Council of South Australia, Best Marble & Tile Care will provide professional service to accompany superior products.
Testimonials from Satisfied Customers
Thank you Reece for a great job on our bathrooms. I have tried someone else in the past but you do the best job. Thanks once again.
Thank you to the boys at Best Marble and Tile for your great work resealing the granite bench tops and restoring the limestone on my verandah. It's come up like new! Really appreciated the knowledge and professionalism, arriving on time and going over and above to not only move some heavy planter pots but return the next day to place them back for me! Will definitely be having Andy and the crew back again. Thanks guys!
Andrew, We would like to acknowledge your professionalism in our recent dealings with you. You responded promptly and arrived on time. You were honest in your appraisal of the job, even though this meant no work for you. We thank you for this.
Hi Reece, I have attached a copy of the email we have sent to ****** at Marble **********. We just wanted to say thanks –you guys did an amazing job on the kitchen floor – the more we look at it, the more we appreciate just how good a job you did with it. It has never looked that good. And it is so much easier to keep clean. Thanks again
Hi Reece, Just a message to say thanks for the bench restoration you and Rick did. Now that it is finished, it all looks much better, and the "aggregate look" is growing on us! Thanks also for the cleaners you left. I will contact you in a couple of years for resealing! Cheers
Dear Andy Thank you for the excellent work you did cleaning, polishing and sealing my limestone tiles. I have recommended you to others as I was impressed with your professionalism and knowledge. I was also pleased to have your advice re future maintenance.
Hi, Thanks so much for doing an excellent job on our slate today! Can you please give me the name and type of sealer for future reference? Thanks again.
Gday Wayne. Just thought I would email you that we had great success with the concrete limestone pavers using your techniques and efflorescence off. Thanks again for your help really appreciated.
Hi Reece. It was great having your crew at our house resealing our large slate area. It was a big job and it was done beautifully with great care and knowledge. Our floor has a new lease of life and is so much easier to clean. I also appreciate your knowledgeable friendly staff who answered all my questions and concerns. Thanks again, Monika and Brian
I have engaged Wayne many times to polish and revive tired bench tops. Mostly marble and Granite. for years i have been happy with Wayne and his positive attitude to polishing tired marble bench tops.
We always recommend Reece and his company to our customers as they always deliver excellent service and work to the highest standards
Best Marble & Tile provided outstanding service. Not only were they reliable and on time, they were exceptionally professional and did an amazing job on our marble floors and bench tops. Andy the new operator is very pleasant to deal with.
Had best marble and tile cars do our slates floors last week, they arrived on time and explained the procedure very well. They were very courteous and polite. They left no mess and the floor was spotless. The work they did was fantastic. Now the floors look like new. Thank you Andrew for doing such a great job.
Best Marble & Tile Care is a member
of the following professional associations
MIA Member
Australian Tile Council Member
AASA member